Men's Club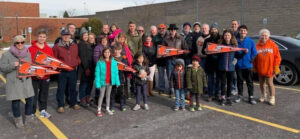 The Shaarey Tikvah Men's Club welcomes men of all ages. Our Sunday morning breakfasts feature presentations by members or guest speakers on topics of Jewish or general interest. Together, we've learned about everything from innovations in manufacturing, to Jewish history, to medical marijuana. We sponsor social events, including bowling nights, an annual family BBQ, and baseball games. The Men's Club gives each bar or bat mitzvah student a kiddush cup and is often able to provide scholarships for student trips to Israel. And there's much more…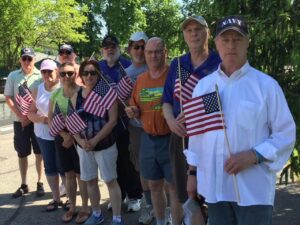 As we foster camaraderie and friendship, we also work to enhance our Jewish life at Congregation Shaarey Tikvah by:
Presenting opportunities for members to render service to the Shaarey Tikvah community
Engaging in selective fundraising activities in support of Congregation Shaarey Tikvah
Participating in a variety of diverse programming – religious, educational, social, and recreational
Please refer to the CST calendar for current Men's Club events.
We enthusiastically welcome new members! A complimentary, one-year membership to the Men's Club is extended to all new members.
For more information about Men's Club, please contact Steve Wertheim
---
Men's Club Membership Form