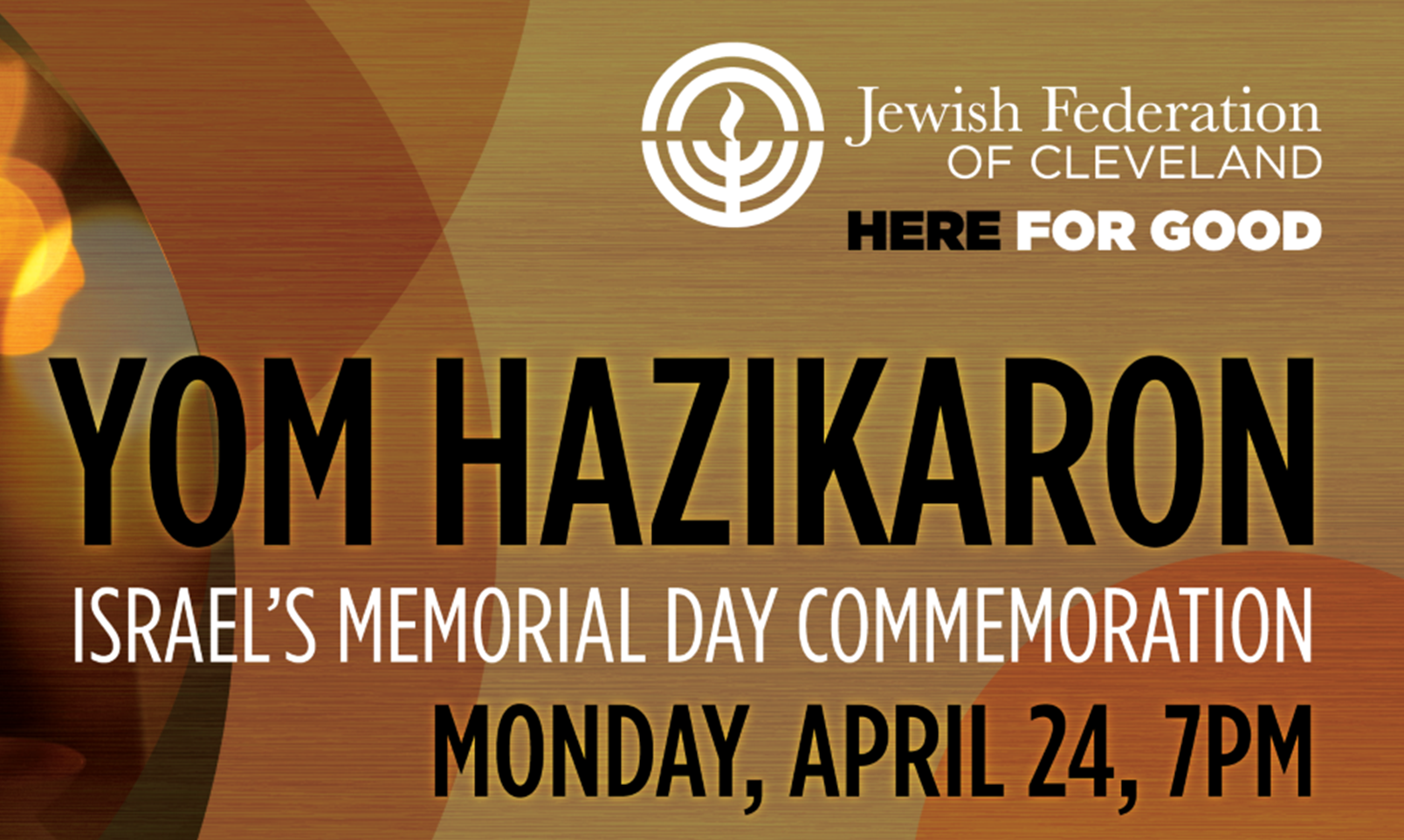 Yom Hazikaron – Israel's Memorial Day Commemoration
Please join the Jewish Federation of Cleveland for Yom Hazikaron, Israel's Memorial Day, here at Shaarey Tikvah!
Unite with the Cleveland community to commemorate the legacy and sacrifice of Israel's fallen soldiers and terror victims.
Join us for a meaningful event with songs and prayers to honor the lives of the ones we have lost, and show our gratitude and respect.
It is Israeli tradition to wear a white shirt to commemorate Yom Hazikaron.
We invite you to participate in this custom at the event.